I don't know what happened to me, but yesterday I was just plain exhausted
allll
day. I desperately wanted to crawl into bed and sleep the day away, but my to-do list was calling my name. I'm wondering if it has anything to do with the weather since I feel as though I have a mini- cold too. Whenever the weather changes as drastically as it did yesterday, I always seem to get a cold or a bad headache. Speaking of the weather, I went for a run in shorts on Saturday (!!!), but woke up yesterday morning to SNOW on the ground. I could not believe it. This has been the worst winter... and it's spring.
Anyway, I say we move on to yesterday's eats because that's more run, right?!
Thank you
Jenn
for the link- up fun!
I started my day with breakfast before heading off to class and went to get my usual Kashi Go Lean cereal and the cafeteria was out! I stood in front to the cereal dispenser trying to figure out what to do. I always have that cereal for breakfast in the cafeteria. I settled for a toasted sandwich thin topped with peanut butter and jelly along with a green smoothie (banana, mango, spinach, & almond milk). And, of course, coffee with a splash of almond milk. I missed my cereal, but it was still a yummy start to my day!
Between classes I snacked on a few pretzels. After my first class I was already feeling extremely tired and knew I still had a long day ahead, boo!
Once I was done with my two classes for the day, I headed over to the cafteria to grab lunch before a meeting. I whipped up a salad topped with a majority of the salad bar, vegetarian vegetable soup, and pita bread with hummus. The sign said roasted red pepper hummus (which is my fav), but I am about 99% sure that was spicy hummus and I am not a fan.
I was feeling so tired though my whole meeting and once it was over I headed back to my dorm room to get started on my day's work and sipped on some green tea in the hopes it would give me some more energy. Nope.
I was starting to get hungry so I snacked on a few graham crackers topped with sunflower butter and continued working on my homework up until dinner time.
Dinner consisted of salmon, green beans, and a side salad. I am in love with topping my salads with tuna fish! Pretty soon I can start adding back meat though!
I went to a church service for the evening and it was beautiful. Holy Week is my favorite time of the year and the whole service was incredible and it made me thankful to be able to attend church regularly when I am away at school.
After a busy day, I just could not muster up the energy to workout. I didn't get back from church until later, so I decided it was for the best to take the day off of working out. My body needs rest and I need to get better at understanding that. I got ready for the night, had a bowl of skinny pop, and caught up on blogs and such before calling it quits for an early bedtime.
Here's to hoping I have more energy today! It is another long day!
The sun is out, so I already have a smile on my face :)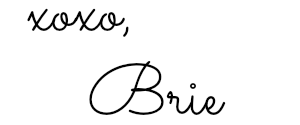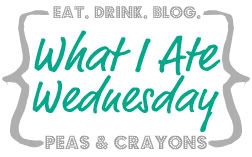 Thanks Jenn for another great link-up!
Join in on the fun at Peas & Crayons!!